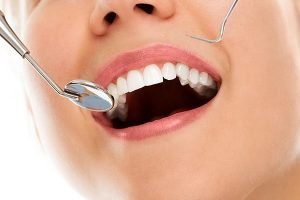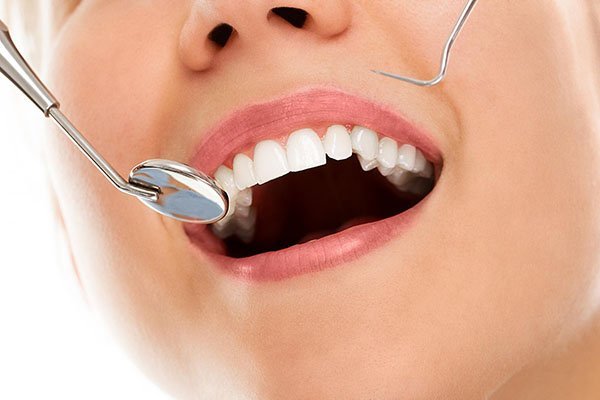 Gone are the days of filling your treated cavities with silver or amalgam filling. Today, you can improve your smile with the help of tooth-coloured fillings.
At A Plus Dental, we repair cracks and decay in your teeth using our natural-looking white fillings.
White fillings are made of composite resin, which resembles the natural shade of your tooth and enhances its overall appearance. White fillings are not only used to bring back the beauty of your teeth, but also to re-establish their optimal form and function.
Composite Fillings
Composite fillings are a newer technology used by most dental professionals today and preferred by many patients, especially those who are concerned with the look of their teeth. The material is a synthetic resin that becomes tooth-coloured once hardened during the procedure.
With composite fillings, patients feel safe and secure as there no controversies involved with the material. Though silver amalgam fillings once did last longer than composite fillings, white fillings are now made more durable and stronger to equal or even exceed the strength of silver fillings. Thanks to modern technology, improvements such as this are possible.
If you wish to replace your amalgam fillings with tooth-coloured fillings, your dentists at A Plus Dental will be glad to help. We are ready to answer any questions you might have about the benefits or downsides of getting silver fillings as well as white fillings.
Reasons for Tooth Fillings
White fillings are ideal for:
Chipped teeth
Decayed teeth
Worn teeth
Cracked or broken teeth
Gaps between teeth
How is the Tooth Filling Procedure Done?
The tooth filling procedure is quick and simple. It can be completed in one visit.
Your Campbelltown dentist will clean and prepare the tooth for treatment
Any decay is removed and your dentist will make sure that the area is thoroughly cleaned and disinfected
The tooth is isolated to keep it from any moisture that may interfere with the bonding process
Your dentist will apply dental adhesive to the tooth. This will be followed by the application of the composite resin filling.
The filling material is hardened using a special light
Your dentist at A Plus Dental will provide care tips on caring for your teeth as well as ensuring the long lifespan of your fillings.
The Many Benefits of White Fillings
White fillings are not just aesthetically pleasing for your teeth. The treatment offers several benefits beyond mere looks. Here are the other benefits of choosing white fillings over silver amalgam:
Requires little tooth preparation
A conservative and less invasive treatment
A quick procedure with long-lasting results
Bonds and supports the remaining structure of the treated tooth
Helps prevent further tooth breakage and damage
Insulates tooth from extreme temperature changes
White Fillings in Campbelltown
White fillings are a fantastic alternative to other expensive cosmetic treatments. The procedure is quick, less invasive, and more affordable. If your smile needs correction with the help of white fillings, visit us at A Plus Dental in Campbelltown.
If you're a new patient, enjoy our New Patient Dental Package check-up, clean, fluoride and X-rays for just $99! Book your appointment with us today and save $167!
White Fillings in Campbelltown
Call us at (02) 4627 3833 or simply book your appointment online today.
Visit us at Suite 3/300 Queen Street in Campbelltown.