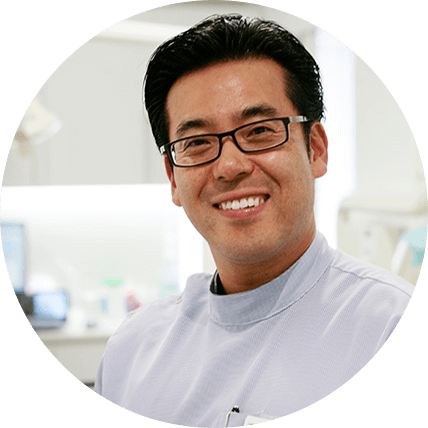 Dr S. Anthony Kong (BDS Syd)
Dr Kong is our principal dentist at A Plus Dental. He graduated from the University of Sydney, School of Dentistry in 1997, and has since been faithful serving Macarthur region for the past 17 years. Dr Kong has particular interest in cosmetic dentistry with extensive experience in complex prosthetic treatment.
Combined with orthodontics and cosmetic dentistry, Dr Kong has delivered life changing new smiles to many clients whom are referring patients back to him. He is passionate about gaining new knowledge and applying the most advanced techniques and procedures to his practice.
In his efforts to provide the best available care to his patients, Dr Kong regularly attends numerous continuing education courses each year. He has been a mentor for many successful dentists across New South Wales.
As implied in the name of our surgery, Dr Kong believes in delivering the very best standard of care to all of our patients. He is a father of three children and enjoys time with family and friends on time off.
Dr Alex Kim (BDS Mel)
Dr Alex Kim graduated from Melbourne University in 2005 with Bachelor of Dentistry and joined our team since then. Dr Kim has a particular interest in oral surgery with an extensive experience in wisdom tooth extractions.
He has also undergone numerous post-graduate courses in special fields of implant placement as well as root canal treatment.
He enjoys all aspects of general dentistry for patients of all ages. His gentle and understanding character make him an ideal clinician for nervous children and anxious adult patients alike.
Dr Kim is a keen golfer and a talented cellist involved in various orchestral activities outside of dentistry.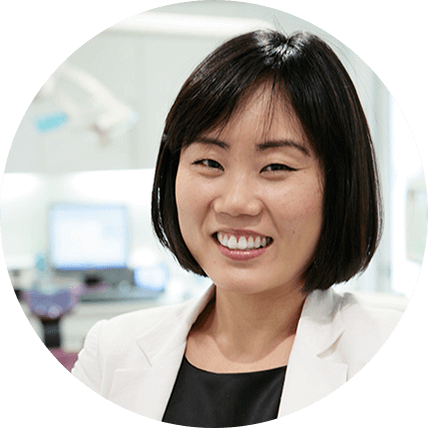 Dr E. Chris Ha (B.Med.Sci Honours Syd Bdent. Syd)
Dr E. Chris Ha is dedicated and highly committed to providing ethical, honest and comfortable oral healthcare oriented and tailored to individual needs and wants. She is exceptional in her gentle and friendly care for her patients of all ages, thereby well liked and recommended by her patients.
Known for her keen eye for aesthetics and meticulous techniques, Dr Ha is a popular dentist across all age groups, and her cheerful, calm and gentle manner soothe even the most anxious patients.
She is committed to providing informative, ethical and pain-free dental care and she strives for beautiful results for all her patients. Dr Ha graduated with Honours from the University of Sydney, where she earned her Bachelor's degree in Dentistry.
A strong advocate for continuing education, Dr Ha has attended courses locally and internationally to keep up-to-date with the latest techniques. She also closely follows new research developments, as she aims to extend the longevity of beautiful and healthy smiles.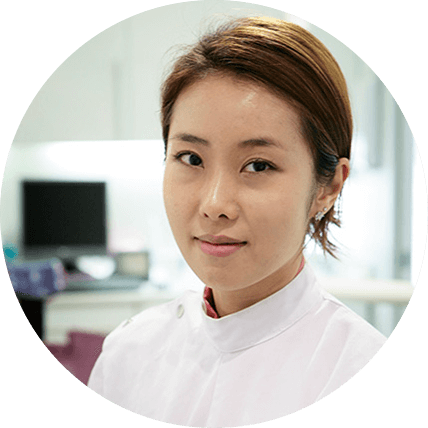 Dr Christine Kim (B.Sci SFU.Ca Bdent. Syd)
Dr Christine Kim completed her Bachelor of Science at Simon Fraser University in Vancouver, Canada and Bachelor of Dentistry degree at University of Sydney. After receiving her dental degree, Dr Kim worked in various private practices in Newcastle and Sydney.
During her time in Newcastle, she also worked in a nursing home to provide treatments for disabled and elderly patients to improve their quality of life. She enjoys all aspects of dentistry and tries to keep herself updated with modern dental technologies to provide the best care for her patients.
Dr Kim's goal is to provide her patients with painless and gentle dentistry. She is very attentive to the comfort of each patient at each and every visit. She also likes to maintain a relaxed, peaceful and respectful environment to ensure that everyone's needs are met.
More About A Plus Dental
Meet the other member of our team. Visit our Meet Our Staff page.
Discover more about A Plus Dental. Visit our About Us page.