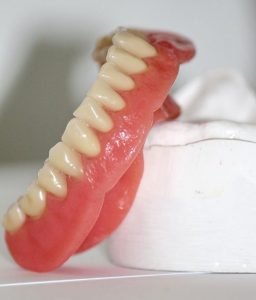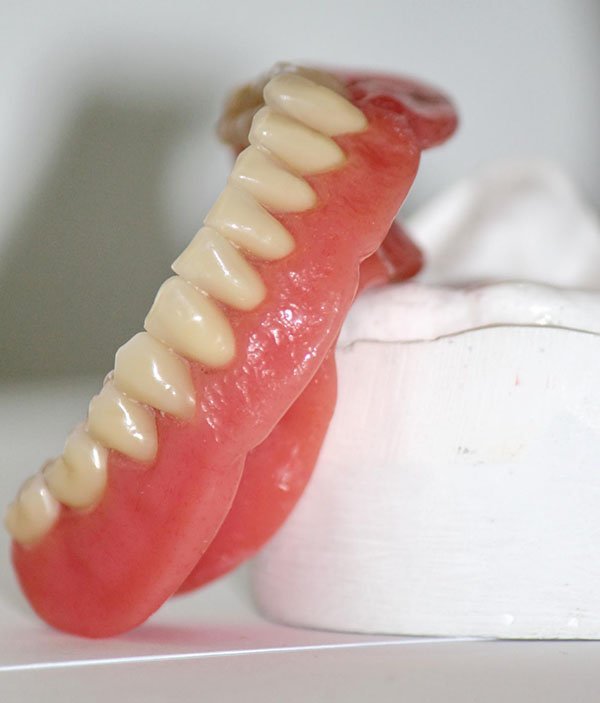 Dentures are a popular choice for restoring your smile and teeth's function. They are removable equipment made of false teeth attached to a plastic called acrylic or to metal.
Over the years, dentures have brought back the smile and confidence of many people. Hence their damage means a serious dental emergency.
They can break anytime, which can create a ripple of unfortunate events and inconvenience to the wearer.
If your dentures accidentally break, A Plus Dental is ready to help you.
A same-day emergency appointment is available for your dental emergency so you can be back to your daily life as soon as possible.
Why Do Dentures Break?
Dentures are made of sturdy materials. They are designed to assist you and restore your regular functions for a long time. They are, however, susceptible to damage for the following reasons:
Natural wear and tear. Your dentures, like all other dental restorations, do not last forever. They have a breaking point.
As you use them every day, they slowly weaken until such time that they break.
Abuse. Your dentures have limitations. Their strength is not the same as your natural teeth.
You have to be careful in using them to make sure that they last a long time.
Biting down on hard materials, using them as tools outside their natural functions, and other forms of abuse can shorten their life span and cause them to break.
Accidents. To take care of your gums, you are advised to remove your dentures every night.
Every time you do so, there are risks such as your dentures slipping from your hand and falling, misplacing them, or putting them in an unsafe place.
One common cause of accidents is ill-fitting dentures. Dentures that are not perfectly fitted to your mouth can move around and fall off easily.
Broken Dentures: What to do?
If your dentures break, the best thing to do is visit your dentist immediately. Do not be tempted to use dental cement available in the drugstores. They are often ineffective and cause more damage to your dentures.
Your Campbelltown dentist at A Plus Dental will examine the damage to your dentures.
What Your Campbelltown Dentist Can Do?
Although dentures are a serviceable missing-tooth replacement option, the permanence and natural look of dental implants make them a great choice.
A Plus Dental offers high-quality and durable dental implants as replacements for missing teeth.
If properly cared for, dental implants can last years, and sometimes even for life! This means costs can be lower in the long term since dentures, in comparison, will need replacements frequently.
Why Choose Dental Implants Over Dentures?
Dental implants cost more upfront than dentures, and therefore many people choose dentures without further investigating dental implants as an option.
When you consider the additional costs of dentures, including cleaning solutions, adhesives, repairs, and denture replacement, implants are a better financial solution and well worth the extra upfront cost.
Broken Dentures in Campbelltown
With so many things at stake, like your overall health and self-esteem, we suggest you consult your Campbelltown dentist before reaching a decision.
At the end of the day, your dentist is your best resource to help you decide what option works best for you and your mouth.
Remember that you may decide to start with dentures and eventually progress to dental implants, but dental implants are a more permanent option.
Our clinic is open from Monday to Saturday to cater to all your basic dental needs and emergency appointments.
Broken Dentures in Campbelltown
Call us at (02) 4627 3833 or simply book your appointment online!
Visit us at Suite 3/300 Queen Street in Campbelltown.