Dental Fear Management Campbelltown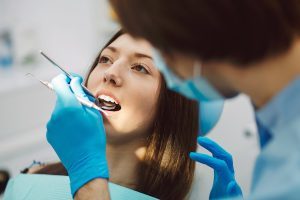 Oral health is one of the most critical aspects of our total wellness.
However, the dread of the dentist or the dental office may be equally widespread.
This phobia may result from various emotions, including worries about your oral health and perhaps negative dentist office experiences you may have had as a child.
Given the significance of dental health to your overall wellness, you shouldn't let a fear of the dentist prevent you from scheduling routine check-ups and cleanings.
However, only some find it simple to visit the dentist.
Signs and Symptoms of Dental Fear
People who fear getting their teeth cleaned may:
Palpitations or a racing heart
Sweating
Sobbing, showing anxiety, or displaying panic
Withdrawal, or masking anxiety with wit or anger
Possibility of fainting and low blood pressure
Some worried patients purposefully miss their dental visits and could find it difficult to receive dental care regardless of how straightforward or complex it is.
Overcoming Dental Fear
If you're wondering whether you should discuss your anxieties and concerns with your dentist, the answer is an absolute YES.
We can better work with you to establish the best strategies to make you less nervous and more peaceful if your dentist is aware of your anxieties.
Here are some coping strategies:
Ask your Campbelltown dentist to clarify what's happening at each appointment stage, so you know what to expect.
Establish a stop signal, like lifting your hand to tell your dentist to halt what they're doing. Use it when you're feeling uneasy, want to cleanse your lips, or need to catch your breath.
If noise is an issue, wear headphones to listen to your favourite music.
If your anxiety is extreme, your Campbelltown dentist may offer IV sedation to help you relax.
Dental Fear Management in Campbelltown
We understand if you've put off going to the dentist for months or even years.
You can rest assured that nobody is making assumptions about how well your mouth is doing now. You may be confident that everyone here will make every effort to make your time at our dental office as relaxing as possible.
At A Plus Dental, we strive to provide caring and gentle treatments to all patients in a quiet and friendly setting.
Contact us at (02) 4627 3833 or request your appointment online.
Visit us at Suite 3/300 Queen Street in Campbelltown.
FAQ
#1. Who can suffer from dental fear?
People of all ages are affected by dental fear. Anyone, including you, can suffer from dental anxiety, from youngsters who have had negative experiences with dentists and grow to fear dental operations to people who have never seen a dentist.
#2. Is dental fear common?
You'd be surprised how common dental fear is.
Several people are so afraid of the dentist that they are classified as having a dental phobia. As a result, dental phobia is far more widespread than it needs to be.
#3. What are my options?
Oral sedation produces a more excellent state of relaxation in patients who are more severely frightened. Patients with severe dental anxiety can relax even more with oral sedation.