Children's Dental Emergencies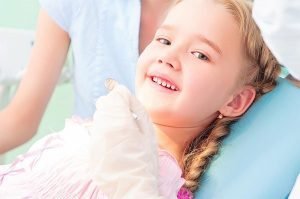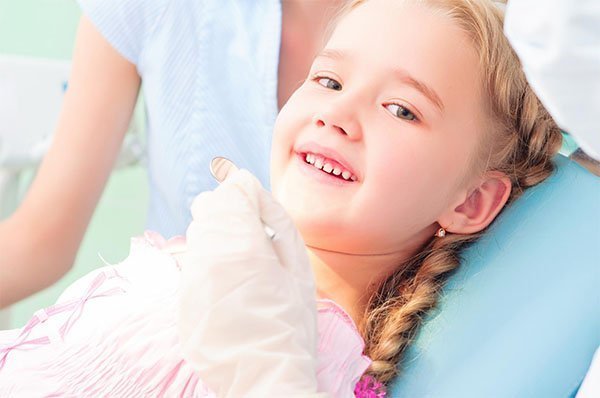 Dental emergencies spare no one. Children and adult alike can suffer from these unexpected dental emergencies.
However, when it comes to the chances of a dental emergency, children are more vulnerable than the other age groups. Their carefree and trusting nature can put their safety at risk.
When this happens, A Plus Dental can help you and your child.
We offer same day emergency appointments for you and your child in case of dental emergency. We don't want you or your child to be in pain for a minute longer.
If your child has a dental emergency, do not hesitate to call your family dentist in Campbelltown.
Common Children's Dental Emergencies
We have listed the most common children dental emergencies and their first aid steps to help you manage before your trip to your A Plus Dental dentist.
Toothache
Rinse your child's mouth with lukewarm salt-water. For the salt-water, dissolve ½ teaspoon of salt into eight ounces of lukewarm water. Use this to rinse your child's mouth several times.
Make sure that there is no food debris stuck in between the teeth, particularly in the aching area. Gently help your child floss his/her mouth.
Avoid putting medicine on the tooth and gums as this can cause a chemical burn. You can, however, apply clove oil on the aching area to lessen pain.
Do not give aspirin to your child or to anyone aged 18 years old and below.
If there is swelling, apply a cold compress on your child's cheek.
Visit your dentist immediately.
Knocked Out Tooth
Secure the tooth immediately. Pick it up by the crown and do not touch the root.
If the tooth is dirty, gently rinse it with lukewarm water for no more than 10 seconds. Do not scrub or brush.
If it is a permanent tooth, reinsert it and have your child bite down gently on a clean piece of cloth.
If it is a baby tooth, do not reinsert it as this could damage the developing permanent tooth underneath.
Soak the tooth in milk, saline solution, or saliva for your trip to the dentist.
Go to your dentist within 30 minutes of the injury.
Bitten Tongue/Lips
Rinse your child's mouth with clean water.
Apply direct pressure on the injured area by pressing a clean piece of cloth or anything absorbent.
If there is swelling, hold ice over the injured area. This will reduce swelling, blood flow, and pain.
Visit your dentist immediately.
The tongue and lips are soft tissues of the mouth including the cheeks and the gums. When injured, they easily bleed a lot but the bleeding usually stops after a few minutes. If the bleeding continues this could mean a serious injury to these tissues.
Broken Braces
Gently move the offending wire into place using the eraser end of a pencil. Make sure that it is clean.
Rinse your child's mouth to make sure that there are no broken pieces remaining.
Use a clean gauze or cotton to cover the edges of the braces while you travel to the dentist.
The Child Dental Benefits Schedule will continue in 2019
In the news: The Australian Dental Association (ADA) has applauded announcement by the Turnbull Government and its Health Minister, Greg Hunt, to reinstate the Child Dental Benefits Schedule (CDBS) cap to $1,000. Click here to find out more
Children's Dental Emergencies in Campbelltown
A Plus Dental is your trusted and experienced emergency dentist in Campbelltown, providing same-day care for you and your loved ones.
If you have a dental emergency, contact us as soon as possible so we can treat the problem immediately and prevent further damage or infection.
Our clinic is open from Monday to Saturday to cater to all your basic dental needs and emergency appointments.
Children's Dental Emergencies in Campbelltown
Call us at (02) 4627 3833 or simply book your appointment online!
Visit us at Suite 3/300 Queen Street in Campbelltown.