Lost/Damaged Fillings, Crown, or Inlay/Onlay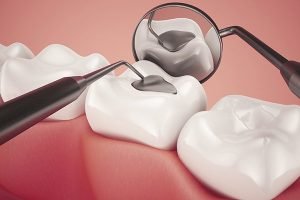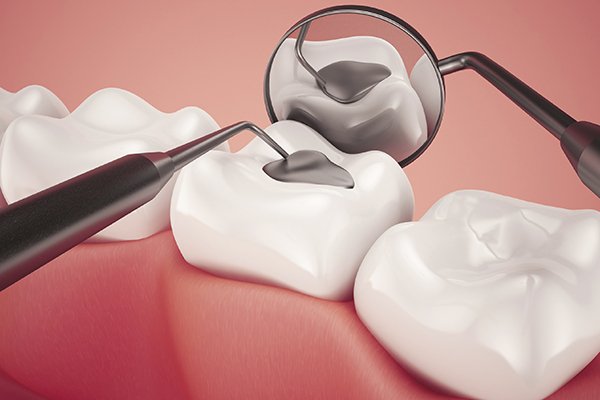 Over the years, restorative dentistry has provided multiple options for restoring your teeth.
Made of sturdy materials, your dental restorations take on the work of your damaged natural teeth to improve your oral health.
However, despite their durability, dental restorations can suffer from damage.
Your fillings, crown, or inlay/onlay can come loose and fall or break. Inconvenience is sure to accompany these situations.
When this happens, A Plus Dental is your partner in a happy resolution.
If your dental restorations are lost or damaged, you can count on your family dentists Campbelltown.
Common Reasons for Damage
Dental restorations can be damaged for the following reasons. 
Natural wear and tear. Although they are sturdy, your dental restorations have a breaking point. Everyday episodes of chewing, grinding, biting, and other functions weaken them and drive them to a point where they eventually break.
Abuse. Just like your natural teeth, you cannot use your dental restorations as tools other than what nature designed them for. Biting down on hard material, tearing tape, and cutting ribbons are some of the actions that your teeth and dental restorations are not supposed to do.
Poor dental hygiene. One common reason for a dental restoration is tooth decay. Teeth that are damaged by tooth decay can still be saved and restored using these dental restorations. Upon their placement, your dentist will make sure that all decayed parts are removed before the teeth are treated. Your dentist will also give you advice on how to take care of your dental restorations. However, failure to follow this advice can cause secondary cavities to form weakening the tooth, until it cannot support your dental restorations, hence they become damaged.
Poor dental work. Having the right dentist is just as important as getting the treatment. Poor dental work can affect the durability and function of your dental restorations making them more susceptible to damage.
What To Do
Dental Crown
Locate and secure the crown.
Apply clove oil to the tooth to lessen pain and sensitivity.
Use a petroleum jelly or over-the-counter dental cement to keep the crown in place on your way to the dentist.
Tooth Fillings, Inlays/Onlays
Rinse your mouth thoroughly to remove all broken pieces.
Apply clove oil on the affected tooth to lessen pain and sensitivity.
Over-the-counter dental cements are available in the drug stores, however it is safer to let your dentist reattach the damaged dental restorations.
Attempting to fix them yourself can put you at risk of swallowing or breathing them in. When swallowed they simply pass, but if you breathe them in they can cause an infection in your lungs.
Lost/Damaged Fillings, Crown, or Inlay/Onlay in Campbelltown
A Plus Dental is your trusted and experienced emergency dentist in Campbelltown, providing same-day care for you and your loved ones.
If you have a dental emergency, contact us as soon as possible so we can treat the problem immediately and prevent further damage or infection.
Our clinic is open from Monday to Saturday to cater to all your basic dental needs and emergency appointments.
Lost/Damaged Fillings, Crown, or Inlay/Onlay in Campbelltown
Call us at (02) 4627 3833 or simply book your appointment online!