Same Day Emergency Appointment Available
For Dental Emergency, call us on (02) 4627 3833 for immediate attention or complete the web form below.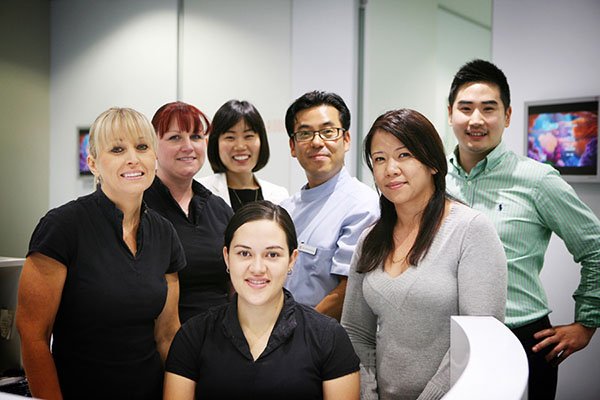 At A Plus Dental, patients who need urgent care can be treated during business hours of the same day their emergency occurs.
Our main goal is to get you out of pain and address any dental problems you might have developed, using our cutting-edge dental technology and advanced techniques.
Our gentle and responsive dentists and staff are here to listen to your concerns and put you at ease, to reduce your anxiety and make your visit comfortable.
With same-day dental emergency care in Campbelltown at A Plus Dental, we can help you get through the pain and discomfort as quickly and efficiently as possible.
How to Handle Dental Emergencies in Campbelltown
If you encounter a dental emergency, time is of utmost importance. You need to act calmly and quickly. See your emergency dentist Campbelltown at A Plus Dental as soon as possible. In the meantime, here are some quick tips on how to handle the most common dental emergencies.
Broken tooth
Rinse mouth with warm water
Avoid putting pressure on the damaged tooth
Take over-the-counter pain medication
Apply cold compress to the outside of the mouth
Try to slowly and gently reposition the tooth
Bite on gauze or a clean piece of cloth to prevent the tooth from moving
For a totally knocked out tooth, hold the tooth by the crown and not by the root
Rinse tooth with clean water. Don't scrub the tooth and avoid using soaps or detergents
Keep the tooth moist
Try to reinsert the knocked out tooth into the socket. If unsuccessful, store the tooth in a container filled with milk
Avoid chewing with the affected tooth
Rinse warm water with salt
Take over-the-counter pain reliever
Do not try to repair the restoration on your own
Keep your mouth clean
Apply cold compress near the affected tooth
Manage discomfort by taking pain relievers
Do not eat on the tooth after it has be fixed
Dental Emergency in Campbelltown
A Plus Dental is your trusted and experienced emergency dentist in Campbelltown, providing same day care for you and your loved ones.
If you have a dental emergency, contact us as soon as possible so we can treat the problem immediately and prevent further damage or infection.
Upon arrival, our dentists will quickly diagnose your condition and provide the best course of action to make you pain-free again. Our clinic is open from Monday to Saturday to cater to all your basic dental needs and emergency appointments.
Same Day Dental Emergency Available in Campbelltown
Dental Emergency in Campbelltown
Call (02) 4627 3833 or visit us at Suite 3/300 Queen Street in Campbelltown.