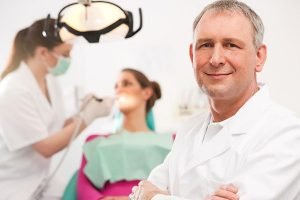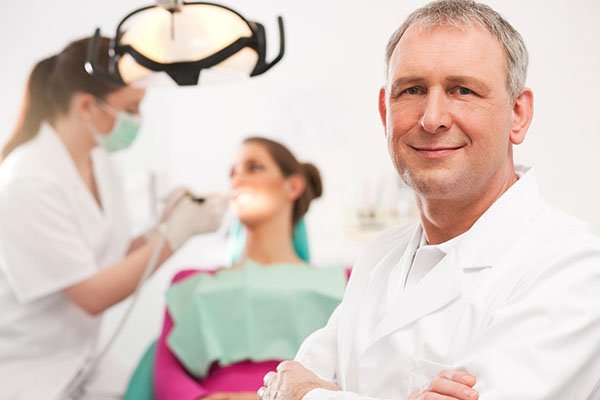 When most people hear the phrase "oral surgery", they are instantly anxious about their condition.
Oral surgery, also referred to as oral and maxillofacial surgery, focuses on diagnosis and treatment of the head, neck, face, jaw, and the hard and soft oral tissues.
Oral refers to the mouth; and maxillofacial, the jaw and face.
At A Plus Dental, our skilled Campbelltown dentist performs a full range of oral surgery, which provides solutions for many dental issues, as well as improvement of performance and aesthetics.
Talk to us today!
What is an Oral Surgeon?
Oral surgeons are different from dentists. They are specialists with four-year degrees in dentistry ,and have taken at least four years of hospital oral and maxillofacial surgery residency. This residency program includes training for anaesthesia and pain control.
If your dental condition requires an oral surgeon, this means that a specialist is needed to better treat your case.
Common Oral Surgery Procedures
Removal of impacted teeth and administration of anaesthesia.
While dentists are also trained to remove impacted teeth, oral surgeons are specialists in the job. Extraction of problematic teeth and provision of anaesthesia can also be performed by oral surgeons.
Dental implants
Placing dental implants is an intricate job that requires a skilled practitioner to perform. Oral surgeons participate in the planning and placement of implants. Bone grafting may be required along the way. Oral surgeons can reconstruct the bone holding the teeth, including the gum tissue surrounding it.
Treating facial trauma
Facial trauma often results from accidents, requiring minor to complex restorations, including skin lacerations, damaged facial and jaw muscles and bones, injured nerves and other injuries involving the jaws, cheek and nasal bones, eye sockets, and forehead.
Evaluating pathologic conditions
Abscesses, cysts and tumours in the mouth and face are also addressed through oral surgery. Those diagnosed with oral cancer need very close monitoring by a specialist such as an oral surgeon.
TMJ disorder
Problems in the temporomandibular joint (TMJ) can be properly diagnosed by an oral surgeon. A surgery may be required to correct it.
Orthodontics
Correcting jaw and teeth defects to improve beauty and function is also covered by oral surgery.
Obstructive sleep apnoea (OSA)
A sleeping disorder such as obstructive sleep apnoea (OSA) may require a surgical procedure if non-surgical treatments (device and behaviour modification) are not effective.
Cleft lip and palate surgery
A surgery is needed to correct the form of the lips and palate.
Oral Surgery in Campbelltown
Our skilled and board-certified team ensures quality service for your dental needs in Campbelltown. If you need an oral surgeon, set an appointment with us right away.
Oral Surgery in Campbelltown
Call (02) 4627 3833 or visit us at Suite 3/300 Queen Street in Campbelltown.