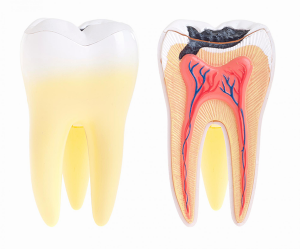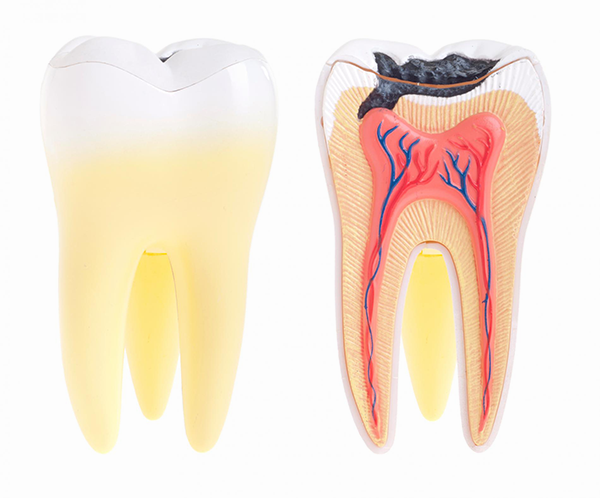 If you notice pus in your mouth, it is likely you have a dental abscess. And the bad news is that time won't shoo an abscess away.
Many people fail to understand that a dental abscess is a serious dental emergency. An abscess is due to an infection in your mouth from a developing dental problem. It needs immediate attention before the dental issue can worsen and further affect your oral health.
If you have dental pus, do not hesitate to visit A Plus Dental immediately. Your A Plus Dental family dentist treats dental abscess and other dental emergencies with urgency, before they can worsen. A same day emergency appointment is available to cater to your needs.
Dental Abscess: Definition And Causes
A dental abscess is filled with pus, a whitish-yellow protein-rich fluid that develops in the site of an infection. It is composed of dead, white blood cells and is your body's natural way of telling you that there is an infection.
It develops inside a tooth, gums, or in the bones that hold the tooth. Once a dental issue starts, dental abscess follows suit. It forms after one or two days of the infection.
Once they start to grow, dental abscesses continue to develop. They go on for weeks to months and years, as the dental issue that causes them continues to progress.
The following are the common cause of dental abscess:
Symptoms of a Dental Abscess
Aside from the visible formation of pus in the mouth, the following are the symptoms of a dental abscess:
A fever is usually an indication that the infection is spreading, and in some cases there may be difficulty breathing and/or opening of the mouth depending on the abscess location.
First Aid Steps
Administering proper first aid steps is crucial to alleviate pain, however these steps do not treat the underlying issue. Only your dentist can stop the dental abscess and its underlying dental issue once and for all.
When you have a dental abscess, here's what you can do:
Treatment at A Plus Dental
Determining and treating the cause of the dental abscess is an important part of the overall treatment of dental abscess at A Plus Dental. Otherwise, another dental abscess will form.
The abscess is first drained, then your dentist will likely employ one of the following:
Dental Abscess Treatment in Campbelltown
A Plus Dental is your trusted and experienced emergency dentist in Campbelltown, providing same-day care for you and your loved ones.
If you have a dental emergency, contact us as soon as possible so we can treat the problem immediately and prevent further damage or infection.
Our clinic is open from Monday to Saturday to cater to all your basic dental needs and emergency appointments.
Dental Abscess Treatment in Campbelltown
Call us at (02) 4627 3833 or simply book your appointment online!
Visit us at Suite 3/300 Queen Street in Campbelltown.