Top 6 Reasons Dental Implants are Worth the Investment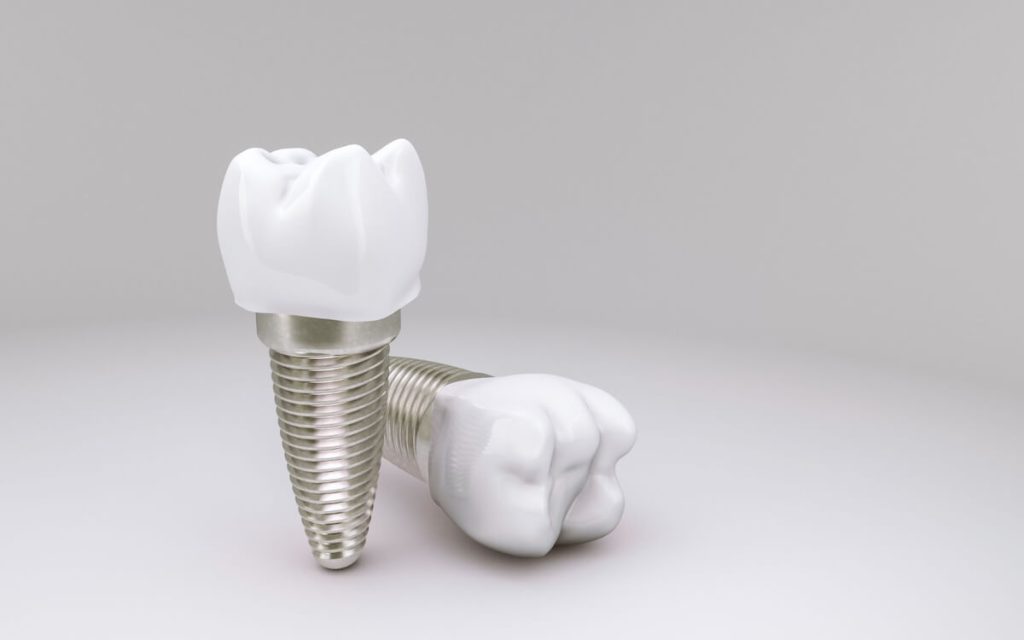 In the history of dentistry, dental implants may come in just behind anaesthesia as the greatest technological advancement.
When lost teeth could once only be replaced by invasive or less-functional treatments such as bridges or dentures, implants finally gave us a tooth replacement that was as good as the tooth it replaced.
Since the 1950s, when the first modern dental implants were introduced, they have utterly transformed tooth replacement technology and the general oral health of people who have lost teeth.
They are a bit more expensive, particularly at first, than other options, so it is important that you know they are the right choice for you before you receive them.
At A Plus Dental, we can think of at least six reasons that dental implants are worth every penny of your investment. Let's take a look.
1) Dental implants can actually be bargains
This may be the biggest point. When patients missing teeth look at dental implants, they often look only at the initial cost.
It can seem high, but when you factor in the fact that implants often last a lifetime, particularly if given proper care, the price starts to shift.
Traditional dentures must be replaced every 5-7 years, and even bridges are usually replaced after a decade or two.
And, as we will learn below, there are aspects of dental implants that not only bring a decrease in future dental costs but that require far less expense on upkeep – no threaders, no unusual cleaning requirements, no threat of breaking, etc.
Additionally, there are often insurance options and payment plans to cover some of the cost.
When all of this is taken into account, the eventual cost of an implant is often more economical over time when compared to other restoration options.
And once they are in place, they do not need additional treatment. With success rates of up to 98 per cent, they are highly durable.
2) The prices have dropped
In addition, improvement in technique and materials means that the cost of a dental implant has never been lower.
This is partly due to the increased popularity of dental implants, which allows dentists to purchase implant materials in bulk, savings that are passed along to you.
Additionally, screenings and lab work are increasingly done in a dentist's office, eliminating the need for expensive specialists. This cuts out third parties, decreases downtime, and increases savings.
3) Improved confidence and health
Because implants look and function like natural teeth, they restore your confidence in your smile and your chewing.
But they don't just restore confidence; they can also restore less obvious things, such as nutrition.
Denture patients often have trouble eating vegetables, and seeds and nuts are often avoided because they get stuck in inconvenient places.
Meat also can be difficult for patients with dentures, as strong molars are needed to eat meats. This means that dental implants can lead to improved nutrition, supporting better oral and general health.
4) Care is easy!
One reason that dental implants are a preferred tooth restoration is that they don't have the need for high levels of care associated with partial and complete dentures.
Implants don't require any special adhesives because they will not slip or slide under any circumstances.
They also free you from the necessity of hanging out in the bathroom cleaning your dentures or laborious bouts with floss threaders to get under bridges.
5) They protect the jawbone against deterioration
When teeth are lost or missing, no matter what the cause, the jawbone begins to deteriorate if an appropriate dental restoration is not immediately applied.
This is because the jaw needs constant stimulation to remain healthy and maintain mass. When the tooth root is lost, the reduced stimulation of the bone causes it to weaken and shrink.
This can cause additional oral health complications. Restorations such as bridges or dentures do not stimulate the bone, and while they do improve the look and function of the mouth, they allow the bone to shrink.
Implants, on the other hand, work like natural teeth because they have a titanium root. The root fuses with the bone, a process called osseointegration, leading to stimulation and bone growth.
Having a complete set of teeth balances your mouth, evening the chewing forces across teeth and bone. This preserve and strengthen the jaw and the surrounding tissues.
6) They improve your smile
This is an obvious one. When you have a full set of attractive teeth, you smile more, and that smile looks better!
Quality Dental Care in Campbelltown
A Plus Dental believes in individuality, honesty, trust, comfort, and compassion. We give patients in the Campbelltown area, from infants to seniors, caring, relaxing treatments in a comfortable environment.
When you choose A Plus Dental, you take the next step towards a beautiful, healthy smile with teeth that feel great in your mouth!!
We have over 30 years of combined experience and treat each of our patients with the utmost care and respect.
FREE Dental Implants Consultation
We accept payment through zipMoney
Call your Campbelltown dentist at (02) 4627 3833 or request your appointment online today.
We are located at Suite 3/300 Queen Street in Campbelltown.