Achieving Healthier Teeth And Gums at A Plus Dental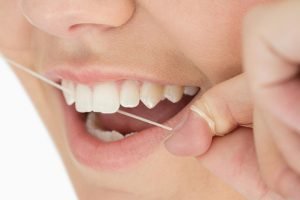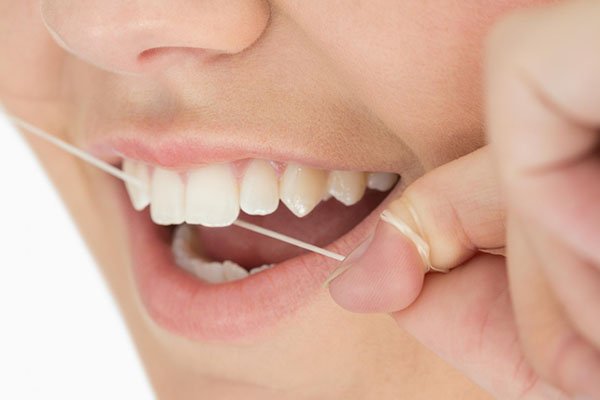 Keeping your mouth clean is essential for excellent dental health. A daily oral hygiene routine is the perfect approach to eliminate the dental plaque that leads to tooth decay and gum disease.
Good oral hygiene not only fights decay, but is necessary to battle bad breath and even more serious general maladies.
We go to great lengths to look and smell good — why not treat our mouths as well as we treat our bodies?
Making an effort to focus on your dental health will not only produce a dazzling smile, but has some added benefits as well. Since oral health is linked to overall health, good oral hygiene can improve your wellbeing. When your oral health is subpar, bacteria multiply and created damage in your mouth and body.
If gums become infected with periodontal disease, harmful bacteria can actually enter the bloodstream and make its way to other parts of the body. Practicing good oral hygiene can reduce your chances of developing complications or illnesses from a dental disease and prevent the need for a costly gum disease treatment.
At A Plus Dental we offer oral hygiene instruction to help you achieve a healthier and more attractive smile!
What is Oral Hygiene Instruction?
Oral hygiene is a comprehensive set of dental and oral care tips. It is more than just basic dos and don'ts. Oral Hygiene Instruction presents you far more detailed concepts, specifically applicable to you. Oral Hygiene Instruction covers both treatment and prevention of oral issues.
Oral Hygiene Instruction Increases Awareness
The Oral Hygiene Instruction at A Plus Dental includes information directly from our dental hygienists. You become more familiar with the things that you need to know to protect your mouth and health. This includes positive choices in food, drinks, habits, and dental care products.
Armed with this knowledge, you become more aware of the steps you need to take to ensure your dental and overall health.
Oral Hygiene Instruction Develops Healthy Habits
We can design a complete oral hygiene program that fits you perfectly. Oral Hygiene Instruction encourages you to actively participate in this effort. It guides you in developing a lifestyle that upholds not just your dental and oral wellness but your overall health as well.
Oral Hygiene Instruction at our Campbelltown practice is a great way to improve overall wellbeing. Our hygienists are committed to giving you detailed and accurate guidance in oral hygiene. 
At-Home Techniques
A beautiful smile starts with excellent oral hygiene, so we've provided a few guidelines to help you lay the foundation for at-home care:
Brushing
A Plus Dental recommends you brush at least twice a day and after meals. A good tooth cleaning helps remove dental plaque bacteria and reduces your chances of getting cavities.
When you brush, hold your toothbrush at a 45-degree angle towards the gums and be sure to brush for two minutes or more. Make sure to reach every surface of each tooth. And don't forget your tongue — brushing it will further remove the bacteria that cause bad breath! 
Flossing
Start by holding the floss securely with each hand, and ease the floss between teeth. Gently rub the floss up and down, and curve it towards each tooth to cover more surface area. Once you reach the top, slide it under your gum line to remove plaque from beneath the gums. And be sure to use a fresh section of floss for each tooth!
Flossing at least once a day is recommended to remove the ongoing accumulation of dental plaque that forms between teeth. 
Mouthwash
Antibacterial mouthwashes can also remove the bacteria that cause dental plaque. Like fluoride toothpastes, fluoride rinses help strengthen teeth and prevent tooth decay.
Diet
Health eating habits are an equally important part of your oral hygiene regimen. Since sugars and carbs promote tooth decay, the more of them you eat, the better chances you have of ruining your teeth! Instead, focus on protecting your oral health by eating nutritious foods, and brush 30 minutes after meals. 
Dental Visits
Regular dental visits are essential to your dental health. And an exam is not only a good time for a checkup, but for checking in — your hygienist can provide tips on brushing and flossing, and show you how to improve your oral hygiene routine.
It All Adds Up at A Plus Dental!
Our goal at A Plus Dental is to provide our Campbelltown area patients, from infants to seniors, with caring, relaxed treatments in a calm and welcoming environment. You have taken the next step to a beautiful, healthy smile by choosing A Plus Dental!
With have over 30 years of experience combined and treat each of our patients with the utmost care and respect.
Call us at (02) 4627 3833 or simply book your appointment online today.