Oral Care During the Holidays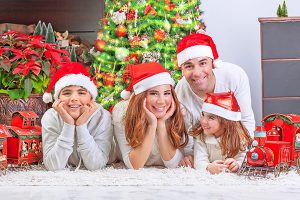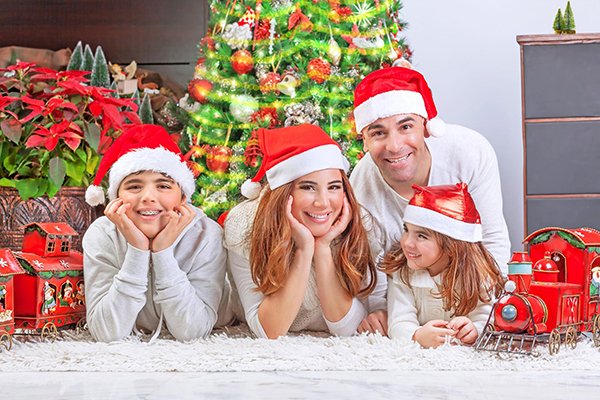 The holiday season is here and at A Plus Dental we would like to take this chance to wish everyone a happy holiday season.
No matter what holidays you celebrate at this time of year, we want you to be safe, enjoy your family, and experience excellent oral health for the holiday season and beyond.
To help keep your smile bright and healthy during the busy and party-filled season, here are 12 days of holiday dental tips (One for each "day of Christmas!!") to see you and your teeth safely through the season.
4 Count Down to Christmas Strategies For Kids! 
#1. Story-A-Day
Nothing beats a good story. Select an interesting short book for every day of your countdown. Have your child open a new book each night at bedtime and read it together
#2. Holiday Activity Fun
For each day of the month come up with a fun holiday activity that you can do together as a family. Write down the activity on a slip of paper and tuck one note into each day of your advent calendar.
#3. A Puzzling Treat
Give your child a fun challenge with a customized puzzle. Draw a picture or write a special message on a blank puzzle. Break the pieces apart and place one puzzle piece in each day of your advent calendar.
#4. Sugar-Free Trinkets
Find some simple trinkets to fill each day on your calendar instead of candy. The dollar store is a great place to find fun items without spending a lot.
Eight More Excellent Dental Tips For The Holidays 
#1. Visit us at A Plus Dental!
Dental cleanings are necessary for good oral health. They help your smile shine, nourish and strengthen your teeth, and prevent dental issues, like tooth decay, gum disease, and loss of teeth. The Christmas holiday can damage your smile, so it's important you give your teeth and gums the best chance by getting a dental check-up and clean. 
#2. Cigarettes and alcohol.
Even non smokers have been known to have a cigar or two over the holidays and alcohol consumption goes up as well. Both behaviours increase the risk of gum disease by causing dry mouth, which in turn means that bacteria are not flushed away with saliva as they usually are. If you are going to drink or smoke over the holidays, you should ensure that you clean your teeth well. For that last drink, consider drinking water as this hydrates you and keeps you away from a too-dry mouth. It may also help save you from a hangover!
Take our Gum Disease Risk Quiz
#3. Have a routine. 
Santa's elves always brush their teeth two times a day, for two minutes, and so should you! It's what keeps your mouth healthy in December and all year long. Make sure to use toothpaste recommended by your dentist and floss at least once a day.
#4. Chew sugarless gum.
Sugarless gum creates more saliva production and helps to wash away sugar and harmful acids.  
#5. Watch the sweets and chocolates.
We all know that most of us eat far too many sweets, chocolates and generally unhealthy food during the holidays. This increase in the quantity of sugar consumed creates more acids and bacteria that can attack our teeth and gums. We wouldn't expect patients to eliminate these entirely, but it is worth considering tooth friendly alternatives such as nuts and cheese that are less acidic and can help to reduce the damage that sugar can do.
#6. Don't forget your dentist!
The holidays can be a busy time, but that doesn't mean you can forget about your teeth. If you are due for a teeth cleaning or need work done, don't forget to visit your A Plus Dental dentist in December. If not then, it is often a good idea to get a cleaning after the holidays to knock some of the plaque and tartar that can come with holiday eating.
#7. Protect your teeth during games
Wear a mouthguard whenever you play games – even if they are only reindeer games – this winter. Visit A Plus Dental and we will design a custom made mouthguard to protect your teeth!
#8. Give up on grazing
At the holidays, we often have spreads of food left out all the time. Grazing all day can put your teeth at greater risk for decay as it leaves food for bacteria in your mouth. Instead of leaving out things to nibble on, put out food at mealtimes and then stash the food safely away. Your teeth will thank you! 
A Plus Dental, Your Gentle And Caring Family Dentists In Campbelltown
Our goal at A Plus Dental is to provide our patients from Campbelltown and surrounding area, from infants to seniors, with caring, relaxed treatments in a calm and welcoming environment. You have taken the next step to a beautiful, healthy smile by choosing A Plus Dental!
We have over 30 years of experience combined and treat each of our patients with the utmost care and respect.
Call us at (02) 4627 3833 or simply book your appointment online today.