Improve Appearance and Confidence at A Plus Dental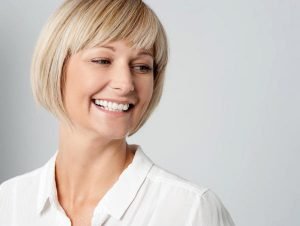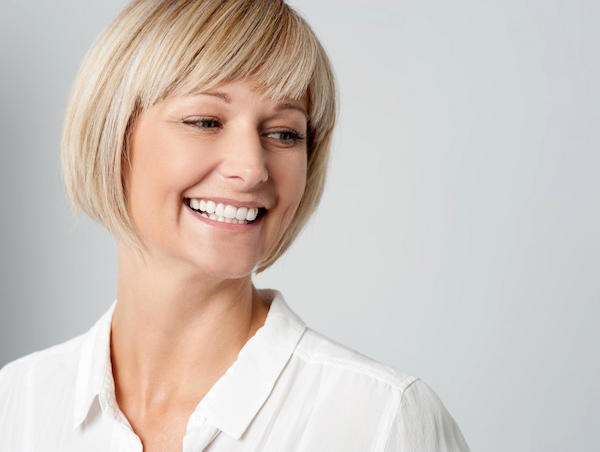 Many people are not completely satisfied with their appearance, and they sometimes look for help from a dentist.
At A Plus Dental our skilled team provides general and aesthetic dentistry to improve you smile and confidence. By upgrading the look of your smile, we can also help you raise your self-esteem and confidence, which can have a variety of positive impacts across your life.
Our focus is your smile, as a smile you are not confident in can cause you to hide your smile in public or perhaps even refrain from smiling.
Our skilled team offers treatments to address issues you might have with your smile. After treatment, many of our patients tell us that their self-esteem is boosted, which improves a range of interactions in their personal and professional lives.
Research demonstrates smiling improves mood and confidence.
Studies have shown that a smile—whether real or faked—can improve your mood and even your immune system. This is because smiling releases endorphins (the "feel good" hormones), and your body can't tell the difference between a real and a fake smile. As a result, smiling is associated with more happiness and confidence.
Unfortunately, people who are severely self-conscious of their smiles often avoid smiling altogether. Ongoing oral health issues such as gum disease or tooth decay can progress if not treated. These problems often get to the point where your smile is compromised and you no longer feel comfortable showing your teeth. When you have a gorgeous smile, you can speak and laugh without holding back and enjoy the increased happiness that comes with it!
A Plus Dental can help!
At A Plus Dental we offer a variety of treatments to improve your appearance and confidence.
Porcelain Veneers. Veneers can improve teeth that are chipped, worn, misshapen, or slightly crooked. Veneers are often placed on teeth with excess space between them, or teeth that have permanent stains. A veneer is a custom-fitted porcelain "shell" that covers the front side of teeth to change the their color and/or shape. Veneers are coloured to match or improve your existing teeth, and usually take two visits to place.
Zoom Whitening. Zoom is an extremely popular bleaching process widely used to lighten discolouration of enamel and dentin. Tooth discolouration may result from drinking coffee, tea, cola and red wine; from smoking, or; by aging. Zoom in-office tooth whitening uses the Zoom Advanced Power Chairside Lamp to activate the 25 percent hydrogen peroxide whitening and accelerate bleaching. Results of Zoom WhiteSpeed treatment are immediate. Whitening allows you to feel more confident when you smile, talk, and laugh.
Invisalign Tooth Straightening. Invisalign is an extremely popular orthodontic and cosmetic treatment that can give you straighter teeth without the look and clunkiness of traditional metal braces. Because the aligners are nearly invisible, no one will notice that you are wearing them, thus you will not only have confidence after your teeth are straightened, but during the treatment as well!
White Fillings. We repair cracks and decay in your teeth using natural-looking white fillings. White fillings are composed of composite resin, which resembles the natural shade of your tooth and enhances its overall appearance. White fillings are not only used to bring back the beauty of your teeth, but also to re-establish their optimal form and function. If you need new fillings, or need old ones replaced, A Plus Dental can do your work, leaving your teeth looking natural and attractive.
Dento-Facial Aesthetics. Dento-facial aesthetics is a ground-breaking field of dentistry that combines facial rejuvenation with cosmetic dentistry. Dento-facial aesthetics uses safe and minimally invasive techniques and methodologies to restore the appearance of your teeth, as well as the texture and quality of your facial skin. Dento-facial aesthetics give you a more pleasant, refreshed, and youthful appearance.
Dental Implants. Missing teeth not only ruin your smile, but they can also lead to bone resorption of the jaw. Activities such as biting and chewing stimulate the root structure in the jaw. When teeth are missing, the bone no longer receives this stimulation and starts to resorb, or break down. This can lead to flattening of the cheek bones, recession of the chin, and sagging facial flesh. Dental implants restore teeth, and a younger, firmer look, bringing back confidence with it!
Dentures. An old reliable treatment, dentures restore a smile missing some, or all, teeth. Losing teeth also means losing your ability to eat and speak well, and to smile confidently in front of other people. If you are suffering from tooth loss one replacement option is our versatile and affordable removable dentures.
A Plus Dental is your dental partner in Campbelltown
At A Plus Dental our commitment is to dental care at a price you can afford. Visit our convenient offices and achieve maximum oral health from simple checkups to dental implants and more!
Our Promotions
$595 for Zoom Whitening
Call your Campbelltown dentist on (02) 4627 3833 or visit us at Suite 3/300 Queen Street in Campbelltown.