How to Find a Great Dentist in the Campbelltown Area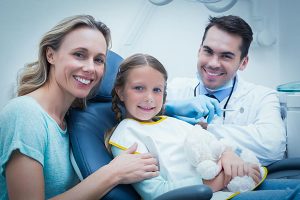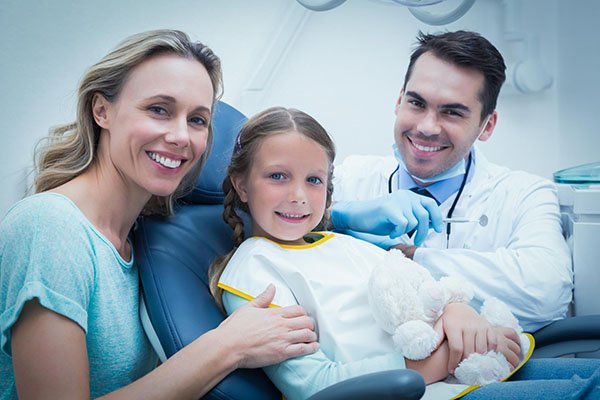 Dental health can be a critical aspect of your overall health. In fact, poor oral health is directly related to poor overall health. Therefore, it is critical that you visit a dentist regularly, and not just to keep your teeth and gums in great condition.
If you're not visiting a dentist, you could be too busy, new to the area, perhaps a little bit anxious, or without a dentist. But anxiety, lack of desire, or lack of a dentist should not keep you from dental treatment. You need a good dentist – one with professional skills and the personality to encourage you to visit.
At A Plus Dental, we are so sure we will become your dentist, that we offer you these tips to help your search (and look forward to seeing you soon!):
Some Questions to Consider
Are the office hours and appointment times convenient?
Do you have special needs that a dentist should be able to fill?
Do they have cutting edge technology?
Will you get clear information about treatment fees and payment options before procedures are performed?
What happens if you encounter an emergency? And what emergency care services do the dental practice offer?
What are the available payment options?
Is the dentist comfortable dealing with dental anxieties? How do they handle nervous patients?
Do they keep up to date with latest techniques and contemporary dental practices?
What is the dentist's educational background and credentials?
Will the dentist check your children too?
Do they emphasise "preventive dental care," "gentle care", and "family dental care?"
Your list may a little bit different, depending on your situation, but these are good starting questions.
How to Find the Best Dentist for You
If you are looking for a new dentist, a good place to start is to ask friends, family, and other health professionals – speak with your pharmacist or doctor. However, don't use recommendations as your only source of information–you may not like the same things in a dentist as they do – it is only one piece of the puzzle.
Check online to make sure a dentist has all the services and skills you require. Much of your preliminary search can take place on Google, Yelp, or similar search/information tools.
Don't overlook convenience! No matter how skilled a dentist is, if you don't see them, they can't help! Check hours, access, parking, and services. Choose a dentist that it is easy to visit. You will be visiting at least twice a year and don't need excuses to not visit!
Once you have narrowed down your search, give potential dentists a call. You can learn about their procedures, practices and policies. Also chat with the office staff and assistants to learn about their training and education, term of practice, specialties, appointment schedules, emergency care, office hours, payment plans and staff experience. The more information you have, the better!
Find Out the Policies. Not all dentists have the same policies. You need to check everything. Discover how billing works. Talk about lateness or rescheduling policies.
Finally:
Give your choice a test run. When you first visit a new dentist, schedule a consultation only, with no dental work.  Remember, you should be interviewing the dentist as much as the dentist is interviewing you.  Don't just ask questions, but take a look around you to be sure that the office seems clean and professional. Ask to see photographs of patients who have had similar conditions. And make sure there is a dedicated sterilisation area. Putting extra time into finding the right dentist now can pay off with a lifetime of good checkups and excellent oral health.
The final step in finding a good dentist is to have them treat you. If you have a bad experience at one dentist's office, there is no reason you should have to go back. You are in charge!
It All Adds Up at A Plus Dental!
Our goal at A Plus Dental is to provide our Campbelltown area patients with caring and gentle treatments in a relaxed and welcoming environment. You have taken the next step to a beautiful, healthy smile by choosing A Plus Dental!
With have over 30 years of experience combined and treat each of our patients with the utmost care and respect. Every patient and every situation is different from the next. The dentists at A Plus Dental are constantly thinking outside the box to find the best treatment plan for you.
Call us at (02) 4627 3833 or simply book your appointment online today.