Father's Day Dental Tips from A Plus Dental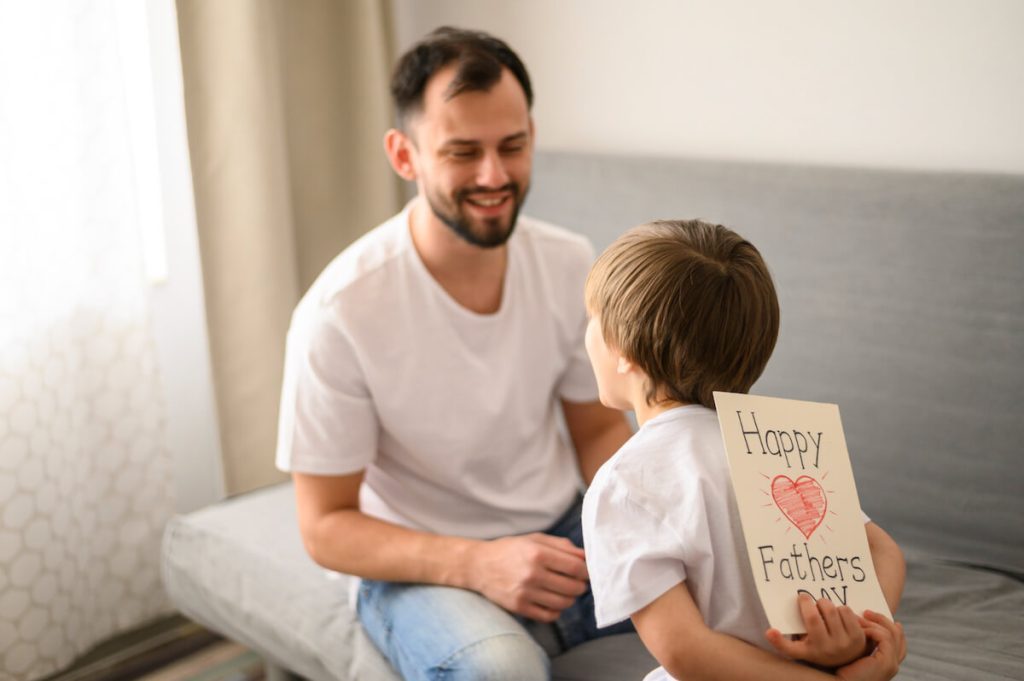 A Plus Dental sends you happy greetings on the upcoming Father's Day celebration.
To all of the amazing Dads out there in the Campbelltown area, we prepared a quick list of our favourite tips to help maintain good overall health.
Get an Oral Cancer Examination. Men have a greater chance of developing oral cancer, those over 45. Worry not! Oral cancer is treatable when diagnosed early. Consider undergoing an oral cancer screening while it's early!
Book a Dental Cleaning & Exam at A Plus Dental. By booking at least one annual visit to our dental practice, we can gently clean your Dad's teeth while our dentist checks for any signs of dental issues.
Wear a Sports Mouthguard. This is a cost-effective way to protect his teeth while having fun.
Maintain Good Daily Oral Hygiene. Brushing at least twice a day and flossing once a day can all go a long way towards keeping your Dad's teeth clean and healthy and help decrease any dental emergencies.
Oral and Overall Health for Dad
Taking some time to dedicate to their oral health will go a long way to keeping your Dad smiling and in good health.
On Father's Day, let's show our love and appreciation to the Father figures in our lives.
Quality Dental Care in Campbelltown
At A Plus Dental, we believe in individuality, honesty, compassion, and care. We give our Campbelltown area patients, of all ages, caring, relaxing treatments in a pleasant and comfortable environment.
When you choose A Plus Dental, you take the next step towards a beautiful, healthy smile with teeth that feel great in your mouth!
We have over 30 years of combined experience and treat each of our patients with the utmost care and respect.
If it's been a while since they've been in for a dental examination or professional teeth cleaning, please guide them in the right direction to book an appointment online or call us at (02) 4627 3833.
We are your family-friendly dentist located at Suite 3/300 Queen Street in Campbelltown.