Dreaming of a White Smile Christmas?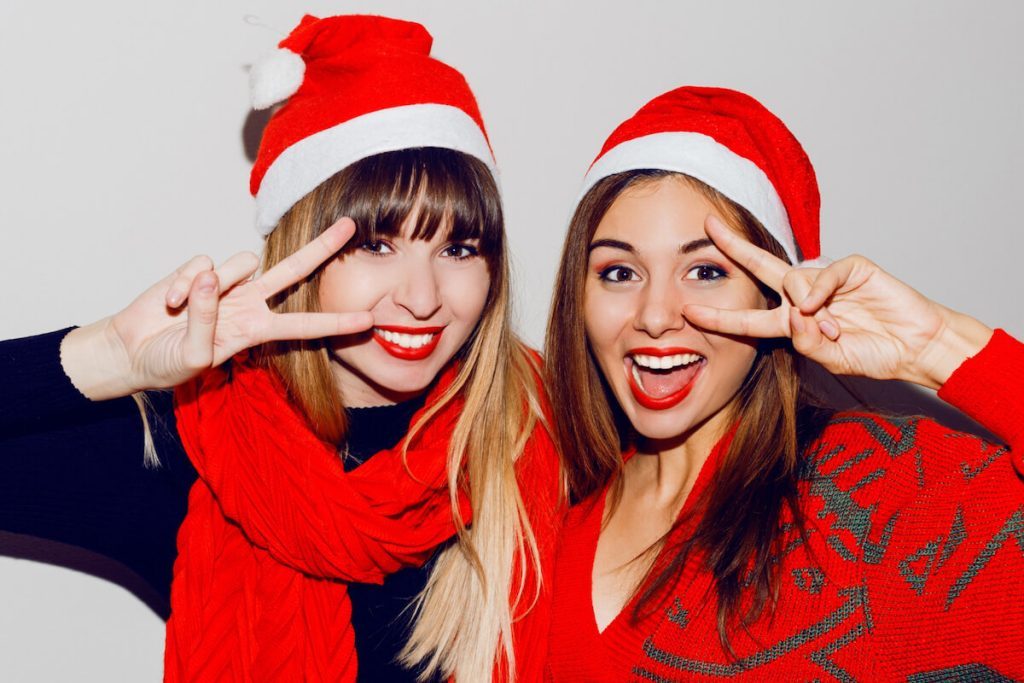 Christmas is now officially a month away. And as we think about Christmas, we also start to consider the changing seasons, gift-giving, delicious baking sweets, and loads of snow.
In the end, holidays are a time for gathering with our loved ones. That implies taking numerous images, which frequently results in the desire for a whiter and brighter smile.
Therefore, you've come to the right place if you're hoping for a white Christmas through teeth whitening.
We know you have been dreaming about having a whiter, brighter smile.
You can quickly smile for holiday selfies and family photos by using one of these treatments to give you a beautiful smile you've always wanted. Furthermore, obtaining it need not be as difficult as you would anticipate.
For your white smile Christmas, have a look at these fantastic options:
Whitening toothpaste
Be sure to look for the ADA stamp of approval when selecting a whitening toothpaste. These toothpaste typically function by polishing or chemically eliminating stains from your teeth.
Home-Use Whiteners
There are several different at-home whiteners, including bleaching strips, gel trays, paint-on pastes, and powders.
Because there are so many options, it's a good idea to consult your dentist before using any whitening solutions to prevent harming your teeth.
In-Office Teeth Whitening
Given its quickness and simplicity, teeth whitening is currently one of the most popular cosmetic dentistry operations.
A professional-grade peroxide bleaching agent is used during teeth whitening, which typically only requires one visit. Your dentist will also take the necessary safety measures to safeguard your gums.
Zoom WhiteSpeed is available at A Plus Dental.
A whiter, brighter smile can be attained quickly and easily with Zoom WhiteSpeed teeth whitening procedures. One hour is all it takes to complete our whitening process.
The Zoom WhiteSpeed procedure is more practical than whitening kits at home. The teeth are cleaned and inspected before beginning the Zoom WhiteSpeed in-office procedure.
The gums are then covered with a plastic mouth guard to shield the soft tissue from the whitening agent.
When the Zoom WhiteSpeed is used, a light-activated whitening chemical with carbamide peroxide is applied to the teeth, bleaching the organic part of each tooth.
Key Takeaway
Even though it can seem counterproductive, teeth whitening before the holidays provides several advantages.
With parties being thrown and photos being shot, this is the year's most significant social season.
You can smile this Christmas season confidently if you have a gorgeous white smile, which will help allay any fears about having your picture taken.
Before the holidays, whitening teeth can also help prevent stains from many popular holiday meals and beverages, such as coffee, red wine, berry pies, and cranberry sauce.
During the holidays, eating crunchy vegetables, nuts, and hard cheeses can help avoid discolouration in addition to teeth whitening since they balance acid and encourage saliva production, which helps wash away debris. W
hether or not it is the Christmas season, cleaning your teeth after meals, flossing frequently, and using a tooth-whitening toothpaste can help keep your teeth white.
It is crucial to contact your dentist before deciding to whiten your teeth since some types of discolouration may not be treated by teeth whitening.
Don't Wish for a White Smile; Make it Happen with Teeth Whitening at Campbelltown!
Getting a whiter smile for the holidays is never too late. Make your smile the room's brightest feature this holiday season.
Get in touch with our knowledgeable staff at A Plus Dental right away to find out more about how we can help you enhance your oral health and quality of life.
At A Plus Dental, we strive to provide all patients with caring and gentle treatments in a relaxed and welcoming environment.
A Plus Dental wants to help you and your family achieve optimal oral health through comprehensive and modern dentistry.
Our Teeth Whitening Promotion
Philips Zoom Whitening for $595
Contact (02) 4627 3833 or request an appointment online.
Visit us at Suite 3/300 Queen Street in Campbelltown.