Dental Health Tracking Tips from A Plus Dental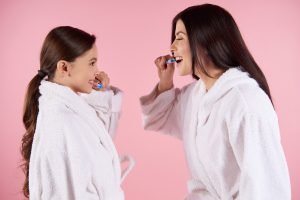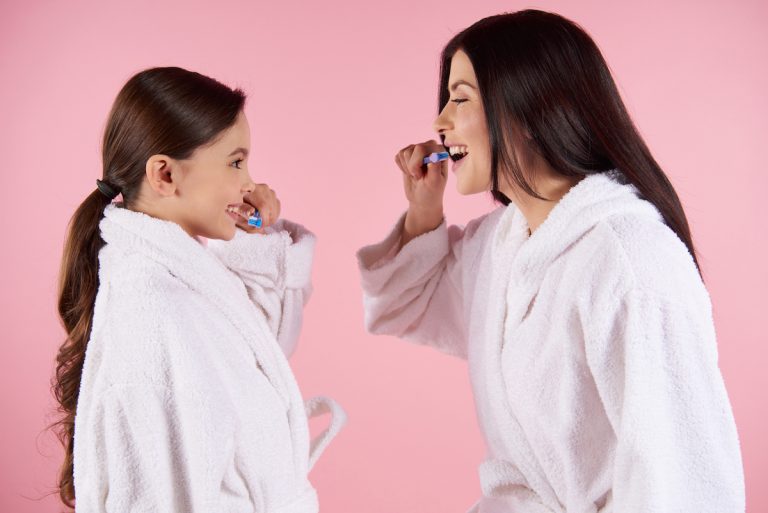 This year, the Australian Dental Association has declared August 5th to 11th as Australian Dental Health Week.
Australian Dental Health Week is a yearly event that brings focus to Australia's dental health by choosing a particular aspect of dental health to focus on.
Past topics have included "watching" your mouth, oral health and sugar, diet and oral health, sports and oral health, and women's oral health.
This year's theme is – "How's Your Oral Health Tracking?" This question has two meanings.
The first is the question, are you on track; that is, are you currently doing all you should do to support your oral health?
Second, there is the question of how you are keeping your eye on what you are doing so you can compare it to what you should be doing.
These are important questions for all of us. But they are particularly important questions for the youngest and oldest among us.
For the young and old, it can be particularly challenging to keep track of dental hygiene and health.
At A Plus Dental, we want to be sure that all of us, busy, young, and old alike, are where we need to be in terms of dental health, and that we pay attention to what we need to do to support our dental health.
Keeping children on track
Dental Health Week is the perfect time to focus younger people on the importance of oral hygiene.
One great feature of the week can be found online, a group of colourful online posters addressing issues including the risks that accompany sugary and acidic drinks like soda pop.
This is hugely relevant as three-quarters of young people (14-18 years) consume too much sugar.
The website also offers useful hints to parents who are teaching young children about oral health:
Honey works better than vinegar. Always praise your child for their oral hygiene accomplishments.
A little toothpaste is a lot. You don't need much.
Spit out excess toothpaste, and don't rinse your child's mouth.
Brushing can be fun if you make it exciting with songs, videos on a smartphone, or dental apps.
Bring your children to the dentist early. Certainly by one year of age
Brushing can begin before teeth and flossing should begin as soon as multiple teeth are present.
If your child has their 'pen licence' for writing with a pen at school, they can probably brush on their own.
But the critical thing is to ensure your children develop good dental habits from a young age. If you plan and track your children's oral hygiene, you likely set them on the path to better health in the future.
Track their progress on a calendar, with stars, or on a chart. When they reach certain milestones, give them small rewards.
Keeping seniors on track
As we age, oral hygiene and dental health can slip by the wayside, and this can lead to extremely unfortunate results.
According to Elderly Dental, people suffering from gum disease have twice the risk of developing cardiac disease and stroke.
Unfortunately, plaque can build up quickly for seniors, especially when oral care is neglected.
Plaque build-up and other issues related to neglecting oral care can result in a range of threatening issues.
Many of these issues start small, but they escalate quickly:
Dry mouth
Diminished sense of taste
Root decay
Gum disease
Tooth loss
Uneven jawbone/teeth
Oral lesions
The increased threat represented by these problems is caused by significant interrelated trends related to aging.
Even patients who have always been diligent about brushing, flossing, and regular visits to A Plus Dental can encounter problems.
Reduced flexibility and dexterity can make brushing and flossing more difficult and less effective.
Practical realities can intervene, as well. Loss of dental insurance or regular wages can make dental treatments seem relatively more expensive.
Inability to drive or get transportation can lead to dental appointments being missed or remaining unscheduled.
Finally, memory issues related to aging can affect dental health.
From simple things like daily brushing to more dramatic things like getting to the dental office for check-ups and treatments, if you don't remember the problem, you won't get an answer.
Both because of the threat of dental issues and the threat that oral hygiene might be skipped or missed, loved ones or carers may need to take up the tracking burden. A Plus Dental is happy to help with this!
It All Adds Up at A Plus Dental!
A Plus Dental believes in honesty, compassion, trust, individuality, and comfort.
We give our Campbelltown area patients, from very young to old, relaxing, caring treatments in a comfortable environment.
By choosing A Plus Dental, you take the first step towards a beautiful, healthy smile with teeth that feel great in your mouth!
Our Promotions for New Patients
$99 for Check-up, Cleaning, Fluoride treatment and 2x X-rays
Call your Campbelltown dentist at (02) 4627 3833 or book your appointment online today.
We are located at Suite 3/300 Queen Street in Campbelltown.