Children's Week, And A Lifetime Of Dental Health At A Plus Dental!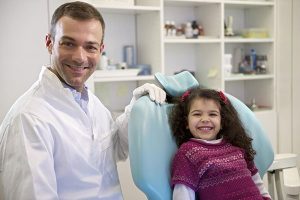 Children's Week is celebrated annually in Australia during the fourth week in October (from 21–29). Its permanent theme is "A Caring World Shares".
As our contribution to Children's Week, A Plus Dental is sharing the fact that the learning process in children is quicker in early years than any other period of life, and that forming healthy habits at a very young age is vital to the child's growth and overall well-being.
As Professor David Manton, vice chair of the Australian Dental Association's Oral Health Committee, noted, "Half of all Australian six year olds have tooth decay in their baby teeth. There is significant information available to suggest that if dental disease can be avoided in childhood then it is likely to be avoided or significantly reduced in later life.
Likewise, if dental disease arises in childhood it is inevitably a predictor of dental disease for later life."
At A Plus Dental, we want to help all Australian children achieve good dental health!
How Parents Can Help
The foundation for good dental health in children and teenagers is laid down in the first years of life. And while some adults think cavities in 'temporary' teeth are not a big issue, the development of caries in primary teeth further increases the risk of developing caries in permanent teeth.
Therefore it is essential to establish a proper oral hygiene routine early in life to help ensure the development of strong and healthy teeth.
Here is what you can do:
Start Early
By starting early, you help make sure that your child falls into habits that are familiar and comfortable. Rinse your infant's gums with damp gauze or a damp cloth. Brush their teeth as soon as one comes through the gums. Get your children used to dental care.
Set an Example
If you show your child your own dental habits and what you do to care for your teeth, your child will learn by example and start to develop their own good dental habits. You can help your child develop good dental habits by having them brush and floss their teeth with you.
Eat Well
As an adult, you are more or less responsible for the food that children eat. As a result, you need to always consider which foods will help children maintain good health and good teeth.
Regular Dental Visits
By visiting the dentist on a regular basis, you show them how important it is to care for their teeth and why their dental health is important. If it makes your child feel more comfortable, you can also take your child to your own dental appointments so that they understand how important dental health is.
How A Plus Dental can Help
A Plus Dental is experienced in the issues and concerns of children's dentistry.
Some children have unwarranted fears about dentists that can make dental visits traumatic. Our caring staff knows how to soothe such concerns and can in fact, make the visit fun.
Our staff know how to make learning about oral health and tooth care interesting and exciting so that a child develops the habits necessary to keep their teeth in tip-top shape.
We instruct parents on ways to make home dental care a part of daily life. Questions by both child and parent are also promptly answered as well.
Taking care of your teeth is one way to make your child's smile bright and happy for years to come. At our convenient Campbelltown A Plus Dental clinic we can make that smile come into existence.
At A Plus Dental, we also want you to maximise your child's free dental care services covered by the Child Dental Benefits Schedule.
The Child Dental Benefits Schedule (CDBS) helps qualifying children attain optimal oral health as it covers preventative and restorative dental treatments ranging from X-rays to root canal therapy.
CDBS is intended to benefit children ages 2 to 17 years who receive Government Benefits. An eligible child will receive up to $1000 worth of basic dental treatments over 2 calendar years.
If you have any questions about this program, please feel free to contact us!
It All Adds Up at A Plus Dental!
Our goal at A Plus Dental is to provide our Campbelltown area patients, from infants to seniors, with caring, relaxed treatments in a calm and welcoming environment.
You have taken the next step to a beautiful, healthy smile by choosing A Plus Dental!
With have over 30 years of experience combined and treat each of our patients with the utmost care and respect. Every patient and every situation is different from the next. The dentists at A Plus Dental are constantly thinking outside the box to find the best treatment plan for you.
Your Trusted Family Dentist in Campbelltown
If you have a child in need of treatment, or any other dental issues, do not hesitate to call us at A Plus Dental (02) 4627 3833.
Visit us today and take advantage of CDBS (Child Dental Benefits Schedule) and receive up to $1,000 worth of basic dental treatments over 2 calendar years.
A Plus Dental is open from Monday to Saturday to cater all your dental needs.
Call us at (02) 4627 3833 or simply book your appointment online.