Dental Tips: How does the Child Dental Benefits Schedule Support Children?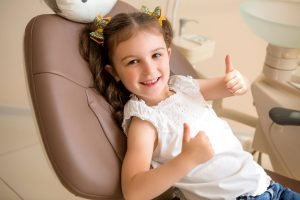 At the moment, the dental health of Australian children is under threat.
A study from the University of Adelaide reveals that a shocking 25% of Australian children, under the age of 10, suffer from untreated tooth decay.
Looking deeper into the study reveals numbers that may even be worse than that.
The study surveyed 24,000 children from ages 5 to 14 and demonstrated that, for many Australian children, dental health is still an unachieved goal.
Associate Professor Loc Do, the lead researcher reports, "Tooth decay affected a significant proportion of children.
Over 40 per cent of children aged 5 to 10 years had decay in their primary [baby] teeth. One-quarter of children in that same age group had never received treatment for their tooth decay.
On average, Australian children aged 5 to 10 had 1.5 primary teeth with decay".
The news was nearly as bad for slightly older children, with 33% of children from 9-14 suffering permanent teeth with decay, and one-seventh of the children have never received treatment for decay in their permanent teeth.
Finally, while Australia targets children with the National Oral Health plan, which is intended to help every Australian child see a dentist, 11% of Australian children have never visited a dentist.
At A Plus Dental, we are concerned about the health of Australia's children, particularly those in the Campbelltown area.
And if your child, or a child, you know, needs dental care but has been holding off due to budgetary constraints? We may have an answer.
Using the Child Dental Benefits Schedule (CDBS) at A Plus Dental, can help children achieve improved dental health, and at no cost!
Child Dental Benefits Schedule
The Commonwealth Child Dental Benefits Schedule (CDBS) is a dental benefits program supporting eligible children from 2–17 years of age.
It provides $1,000 over two years to the child for essential dental services. It covers more than 3 million children, making them eligible for dental care funded through Medicare.
Who is Eligible?
Eligibility is determined at the start of each calendar year. If you become eligible part way through a calendar year, you only get benefits under the CDBS from the date of Medicare eligibility.
Children must be eligible for Medicare and between ages 2 and 17 for at least one day of the calendar year
Receiving a payment listed below for at least one day in the calendar year.
A child is eligible if the child's parent, guardian, or carer, is the recipient of:
Family Tax Benefit Part A
Double Orphan Pension
ABSTUDY
Parenting Payment
A child is eligible if they receive:
Family Tax Benefit Part A
Carer Payment
Disability Support Pension
Parenting Payment
Special Benefit
Youth Allowance
Financial assistance under the
Military Rehabilitation and Compensation Act Education and Training Scheme (Some limitations do apply), or
Financial assistance under the Veterans' Children Education Scheme (Some limitations do apply).
To be certain your eligible child can use their CDBS entitled benefits, make sure that your details are up to date with Centrelink and Medicare.
What services are offered?
The CDBS covers a range of essential dental services:
Examinations
Clean, scale and polish
Fissure sealing
Fillings
X-rays
Root canal treatment
Emergencies
Extractions
Some services are not benefitted by the CDBS, including cosmetic treatments, orthodontic procedures, and procedures performed in hospitals.
Children's Dentistry at A Plus Dental
A Plus Dental offers first-class children's and comprehensive dentistry in our comfortable offices.
At A Plus Dental, you can submit your claim directly after your child's treatment.
You can also submit a claim by calling Medicare; or downloading a Medicare claim form and posting it to the Department of Human Services, GPO Box 9822.
You can also submit your claim personally at the local Medicare Service Centre.
More information on CDBS is available on the Department of Health Website.
Please call us at A Plus Dental on (02) 4627 3833 to schedule an appointment for your child and take advantage of your benefits under the Child Dental Benefits Schedule.
At A Plus Dental, we teach your kids how to care for their teeth, and we instil in them a comfortable, positive feeling about the dentist and the dental office.
Oral health is an essential part of overall health, and we want to build good habits in your children as soon as possible!
Understanding the special development needs of children, the Campbelltown dentists at A Plus Dental use specialised treatment methods to maintain good oral health and avoid future dental issues.
More about Children's Dentistry at A Plus Dental!
It All Adds Up at A Plus Dental!
A Plus Dental believes in honesty, individuality, trust, comfort, and compassion. We give Campbelltown area patients, from infants to seniors, caring, relaxing treatments in a comfortable environment.
When you choose A Plus Dental, you take the next step towards a beautiful, healthy smile with teeth that feel great in your mouth!
Come take advantage of our over 30 years of combined experience!
Child Dental Benefits Schedule
Bulk Bill for children who are eligible for MEDICARE CHILD DENTAL BENEFITS SCHEDULE
Up to $1000 worth of dental treatments over two years
Call us at (02) 4627 3833 or book your appointment online today.
We are located at Suite 3/300 Queen Street in Campbelltown.