Avoiding & Treating Dental Infections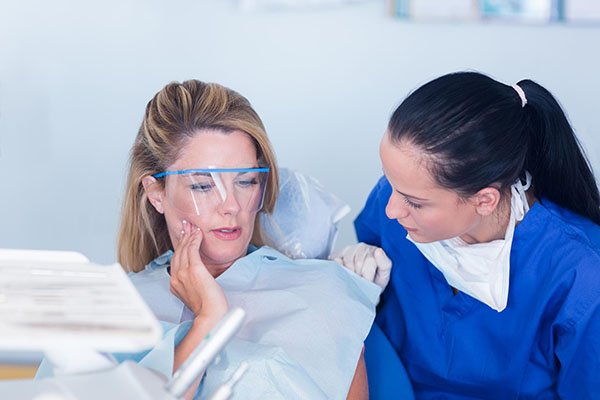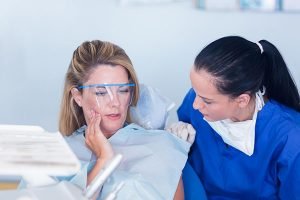 Dental infections can quickly move from inconvenience to life-threatening. While many people believe that oral health problems are minor ones, the reality is that problems in the mouth can quickly translate to the rest of the body.
Oral health problems such as dental infections shouldn't be ignored or minimized. While you are certainly aware of some of the threats of tooth decay and gum disease, you might have no idea how serious they can become when disregarded.
These conditions are particularly threatening if they lead to dental infections. At A Plus Dental, we want you to know that treating small problems in your dental health is key because they can quickly become larger.
An abscess is an accumulation of pus, which is composed of white blood cells, dead tissue, and germs. When the infection spreads, complications can arise. Fortunately, with the help of dental procedures expertly practiced by A Plus Dental, it is possible to prevent the detrimental health effects of dental infection.
The Danger Of Untreated Infected Teeth And Gums
What are the possible effects and outcomes of an untreated dental abscess? The first thing to be aware of is that any infection should be considered a threat, and immediately treated by a doctor.
If infections are not treated, they can sap your general health, or put your life at risk. There are two main locations for dental abscesses – one forms at the apex of the tooth root (periapical) and the other in the supporting gum and bone (periodontal).
An abscessed tooth also comes in two different forms: acute and chronic. If the abscess causes sharp and abrupt pain, it is likely that it is an acute abscess, which normally comes on rapidly.
However, if you experience low-level pain that hangs around for months, it is likely that you are suffering from chronic abscesses. Although less painful, chronic abscesses are more dangerous than acute abscesses because they can cause damage to the tooth, jawbone and soft tissue.
With a chronic abscessed tooth, patients sometimes delay treatment because the pain can be endured. However, by waiting it becomes possible that by the time you visit the dentist, the infection may have advanced beyond your teeth, and your dentist may need to extract the affected tooth in order to remove the infection. In fact, even more serious treatment may be needed.
An infected gum (periodontal abscess) develops when there is an infection in the space between a tooth and gum. The infection may occur when food gets stuck in this area. If you have gum disease, bacteria can accumulate below the gum and in the bone, causing an infection.
Several studies indicate the connection of gum disease to several diseases such as diabetes, arthritis, cardiovascular disease and certain forms of cancer. The initial cause of gum disease is normally simple bacteria build-up.
Symptoms Of A Dental Abscess Typically Include
Pain
Swelling
Redness of the mouth and face
Often one or more teeth can be very sensitive to pressure.
With an advanced infection, one can experience other complications including:
Nausea
Vomiting
Fever
Chills
Difficulty swallowing, opening the mouth, or breathing.
Removing The Infection
An abscess will not simply go away – they are stubborn. This is why it is important to visit your A Plus Dental dentist as soon as you notice any symptoms.
To heal a periodontal abscess, your dentist will perform the following process:
Drain the trapped pus
Completely clean the drained area
Treat for infection
For an abscessed tooth:
Drain the abscess through root canal treatment
Place a filling or dental crown
If the affected tooth is too damaged, tooth extraction may be required.
Rarely, the infection that has lead to an abscess may spread and cause serious oral and medical problems. Possible complications of untreated dental infection include dental cyst, osteomyelitis (bone infections), sinusitis, infection, and sepsis.
It is important to remember that abscesses are serious in every case. The infection in your mouth can spread through your bloodstream and take root in other parts of your body. If this happens, serious health conditions usually ensue. This is why you need to visit your family dentist at A Plus Dental immediately upon experiencing any symptoms.
Avoid The Threat Of Dental Infection At A Plus Dental
At A Plus Dental, we perform high-quality procedures to safely eliminate infection. We cater to your dental emergency needs for dental abscess with our guaranteed Same Day Emergency Appointment.
It All Adds Up at A Plus Dental!
Our goal at A Plus Dental is to provide our Campbelltown area patients, from infants to seniors, with caring, relaxed treatments in a calm and welcoming environment. You have taken the next step to a beautiful, healthy smile by choosing A Plus Dental!
With have over 30 years of experience combined and treat each of our patients with the utmost care and respect.
Our Promotions
New Patients: $99 New Patient Deal, which includes check up, cleaning, fluoride treatment and 2 X-rays.
Call us at (02) 4627 3833 or request your appointment online today.